Welcome To My Music Room!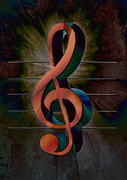 Students,
I hope you are all staying well and finding something enjoyable to do this summer! This is to inform you of band camp this year. I will also be putting this on Google Classroom as well as my teacher webpage and it will be on the band booster facebook page.
As of right now, band camp will be August 3rd through August 7th from 8:00 a.m.- 12:00 p.m. This is a Monday through Friday. Monday through Thursday, lunch will NOT be provided and you will not need to come back after lunch for afternoon rehearsal. Friday, a pizza lunch will be provided for whoever wants to stay from 12:00-1:00 p.m.(we will have to eat outside though and pick up our trash) and we may also have games during that time. I will provide water, and we will have fruit snacks available. We are going to try to have a pop-up canopy set up for shade and if I can find a water spigot, I am also going to set up a water mister to cool off.
The reason for the changes is because of CDC requirements still in place due to Covid. As of right now, I've been told we can have band camp as long as we are outside. This means we will have to do ALL of our practicing (even on our music) outside. Because of this situation, I did not want you all having to be outside during the hottest part of the day practicing music so we are starting an hour earlier, I've shortened the daily rehearsals to noon and added Friday so we could have that extra rehearsal time.
At this point I'm not sure if we will be able to try on uniforms. I should know by the time band camp starts. If we cannot check out uniforms, we will wear t-shirts and either black shorts/pants or blue jean shorts/pants. You do not have to go out right now and buy these, but keep in mind it may be necessary for you to have a pair for marching band this year. I will let you know for sure during band camp. You will still have at least 3 weeks to go buy a pair. We will be wearing black marching shoes. I will provide a pair for each of you going into 8th grade. High school students were all provided a pair last year so be sure to find your marching shoes.
A lot can change between now and August. The CDC is still monitoring Covid cases and depending on if the cases continue going up or come down will determine if anything changes with band camp or our current band camp schedule. If there will be any changes regarding band camp, I will let you know as soon as I can. If you know someone who was not in band last year but plans to be in band this year, please forward this message to them or encourage them to look on my teacher webpage for this same information. If you have any questions feel free to email me or message me on Google Classroom. I may not have the answers, but I will do the best I can to find out. Thanks students and enjoy the rest of your summer!
Miss Rhodes
P.S. Students, band camp is extremely important. This is the time we spend learning how to march, learning our pep tunes and learning our halftime music. You may remember how to play the fight song and some of the pep tunes, but we didn't spend much time marching and our halftime music will be more challenging than our pep tunes. If you do not attend band camp, you will be a week behind everyone that does and it may become frustrating for you to learn how to march your place on the field if you aren't sure about your music or the marching fundamentals.